Installation created together with Tchelet pearl Weisstub, inspired by the mikveh – the Jewish ritual bath – that was rediscovered in the Ashkenazi synagogue when it was converted into the Jewish Historical Museum in the 1980s Amsterdam. The exhibition explores the evolution of the Jewish bathing ritual from natural caves to tiled floors, creating non-linear connections between Amsterdam's seventeenth-century mikveh and archaeological sites of mikvehs in and around Jerusalem that date back 2000 years. In Jerusalem, the construction of every new building destroys some relic of the ancient past. The city is therefore constantly faced with the question: what is more important, the past or the present? Archaeology is thus used for nationalist purposes and serves to construct local identities.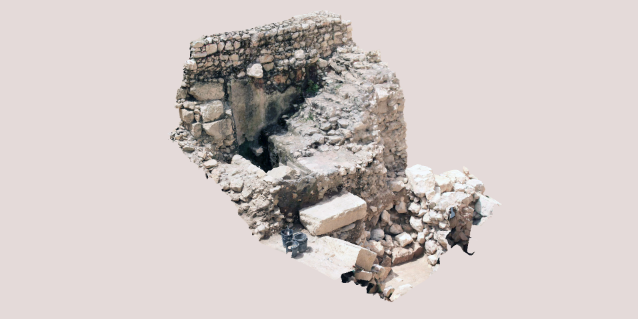 The work was commissioned by Curator Sara Tas and shown at the the Jewish Historical Museum Amsterdam 2018.

Special thanks: Stephan Kuderna and The Israel Antiquities Authority.